Eric Devaney, MD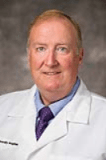 Eric Devaney, MD, is the Chief of Congenital Cardiac Surgery at University Hospitals Rainbow Babies & Children's Hospital within The Congenital Heart Collaborative. He is also Professor of Surgery at Case Western Reserve University School of Medicine.
Dr. Devaney is board certified in thoracic surgery and congenital heart surgery. His clinical interests and expertise include complex neonatal cardiac surgery and mechanical circulatory support and cardiac transplantation for end-stage heart failure. He was named to the medical staff at UH Rainbow Babies & Children's Hospital in 2016.
Dr. Devaney earned a bachelor's degree from University of Virginia, Charlottesville, Va., and his medical degree from University of California, Los Angeles. As a medical student he was inducted into Alpha Omega Alpha Honor Society. He completed general surgical residency at the University of California, San Francisco followed by training in thoracic surgery and a fellowship in pediatric cardiovascular surgery at the University of Michigan in Ann Arbor, Mich. He is a Fellow of the American Association for the Advancement of Science, and other professional memberships include the American Heart Association, the Howard Nafziger Surgical Society, the John Alexander Society, Society of Thoracic Surgeons, Congenital Heart Surgeons Society, the American Association for Thoracic Surgery, and the Western Thoracic Surgical Association.
Dr. Devaney's clinical research interests include applications of ventricular assist devices in pediatric heart failure and clinical outcomes studies in pediatric cardiac surgery. Dr. Devaney also directs a basic science laboratory which focuses on the molecular mechanisms and therapy of heart failure.
Dr. Devaney has published 58 papers in peer-reviewed medical journals and authored or co-authored seven textbook chapters. From 2007-2014, Dr. Devaney was the lead surgeon on an annual relief mission, through Arturo Grullon Children's Hospital in Santiago, Dominican Republic and Bloom Hospital in San Salvador, El Salvador. He also serves as an editorial ad hoc reviewer on several major journals including Journal of Thoracic and Cardiovascular Surgery, Annals of Thoracic Surgery, Journal of Pediatrics, Circulation and Pediatric Cardiology.
---